Sapa Luxury Travel Packages by Victoria Train & Staying in Victoria Hotel Sapa Vietnam
Victoria Sapa Express Reservation
Hanoi -Laocai (Sapa) Laocai -Hanoi(Sapa)

Prices per person per berth

Round Trip

One Way

With DC

1 With DC
1 Without DC

With DC

Without DC

Book now

Deluxe

$240

Vip
$340

1WD +1WK

Deluxe

$230
N/A
N/A
Vip
$330
N/A
N/A

Weekend

Deluxe

$260
N/A
N/A
N/A
N/A
Vip
$380
N/A
N/A
N/A
N/A
- One way ticket is acceptable for all trips except Friday or Sunday
- Above rates are in USD, inclusive of 10% Government tax and 5% service charge.
- The Victoria Express Train is for their guest only (you must stay at Victoria Sapa hotel to be able to book Victoria Express Train)
- Train ticket can be delivered to your hotel in Hanoi.
- Transportation Laocai - Sapa US$15 per person one way
Victoria Express Timetable:
TRAIN SCHEDULE (as of 1st January, 2007)

Monday

Tuesday

Wednesday

Thursday

Friday

Saturday

Sunday

Hanoi - Lao Cai
Departure Time
09:15PM
09:15PM
09:15PM
09:15PM
09:15PM
NA
09:15PM
Arrival Time
5:30AM
5:30AM
5:30AM
5:30AM
5:30AM
NA
5:30AM
Lao Cai - Hanoi
Departure Time
8:05PM
8:05PM
8:05PM
8:05PM
8:05PM
NA
8:05PM
Arrival Time
6:00AM
6:00AM
6:00AM
6:00AM
6:00AM
NA
6:00AM
Vietnam Victoria Express Train
The Victoria Express offer more comfortable air-conditioned soft sleepers. The train offer is at its best in terms of comfort and services from Hanoi to Lao Cai and vice versa. The Victoria Express train offers two luxury sleeping carriages, one restaurant connected to the train, all with air-conditioning. Due to the increasing popularity of this alternative, they offer tickets to those staying at Victoria Sapa hotel only. As the seat on Victoria Express especially Deluxe cabin is limited, booking of your berth (and your hotel room) at least 30 days in advance is recommended.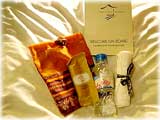 Sleeper Bus from Hanoi to Sapa Schedule & Price
| Departure | Distance & Duration | Arrival Time | Price | Booking |
| --- | --- | --- | --- | --- |
| 8h30 AM | 350 Km - 11 hours | 18h10 | 25 $ | Booking now |
| 19h30 | 350 Km - 11 hours | 05h30 | 25 $ | Booking now |
| 20h00 | 350 Km - 11 hours | 06h00 | 25 $ | Booking now |
| 20h45 | 350 Km - 11 hours | 06h45 | 25 $ | Booking now |
Sleeper Bus from Sapa to Hanoi Schedule & Price
| Departure | Distance & Duration | Arrival Time | Price | Booking |
| --- | --- | --- | --- | --- |
| 8hoo AM | 350 Km - 11 hours | 18h00 | 25 $ | Booking now |
| 18h00 | 350 Km - 11 hours | 05h00 | 25 $ | Booking now |
MEKONG DELTA TOURS - MEKONG BOAT TOURS - CRUISE MEKONG VIETNAM